Creche Procedures
Updated: 14th May 2021
Due to COVID restrictions creche places are now on a bookings only system
Book in advance at Centre AT7 reception by either phone or person from 8.00am any day of the week
Can only book 7 days in advance
As we have limited spaces parents/carers can only book children into one session per day
Customers who fail to turn up on 2 occasions without notifying reception prior to the session = their booking rights will be suspended for a month
Session will run for 50 minutes only
Children cannot be dropped off early
A queuing system is marked out on the floor with 2m social distancing markers outside the creche for dropping off
Parents are not allowed in the room
A separate area is marked out for collecting children (from the Creche door to the studio door), with 2m social distancing markers in place
Again, parents are not allowed in the room and will collect from the door
Children must be collected promptly at the end of their session
A clean down window has been allowed between sessions to sanitise equipment.
Please note: The new creche includes table top games – the soft play structure will not be open.
Customers must check in with their NHS Track & Trace app upon entering the building or complete a Track & Trace form at reception whilst checking in for their activity.

All customers to the Creche MUST have checked into their activity i.e. Fitness Suite at reception before dropping their child into the setting

Customers must not bring their child to Creche if they or any of their household have symptoms of COVID, but follow the GOV.UK guidance on next steps
Maximum Child age: four years (under fives only).
** Concessions are available for NUS Extra, Priority Card holders and Seniors.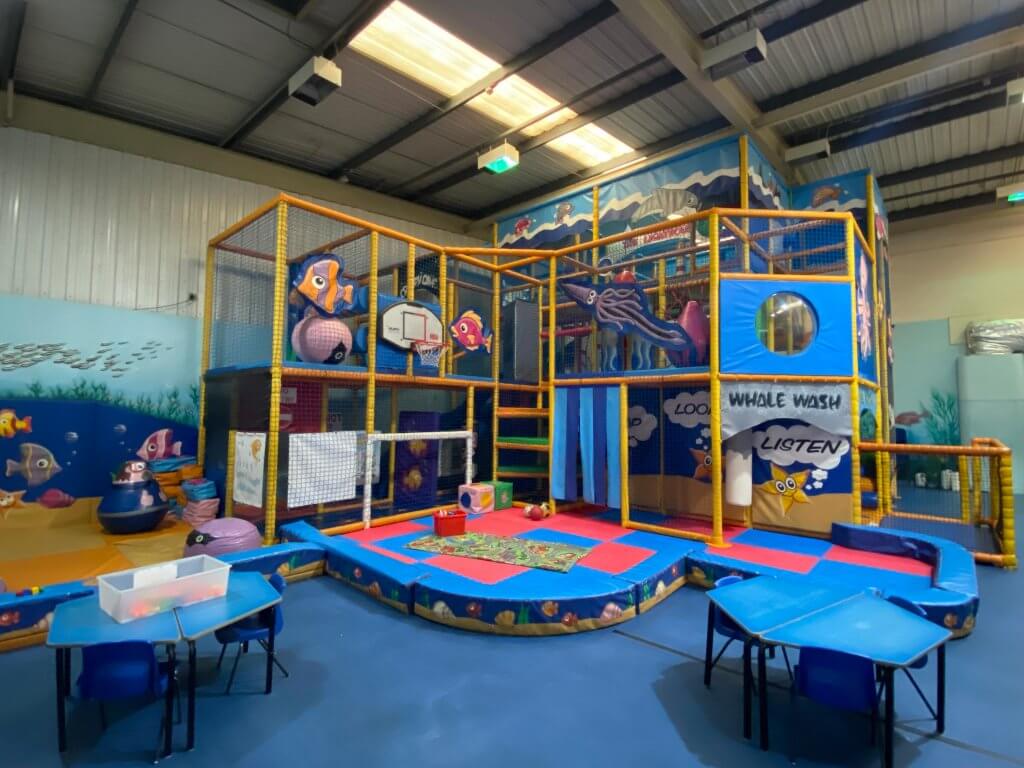 About Centre AT7 Creche
When you're looking to devote some proper time to keeping fit, our crèche facility can be a huge help. High -quality spaces staffed by qualified professionals, our crèche exists to ensure your children have a great time while you get down to some exercise.
Providing a great crèche facility is part of our commitment to ensuring that fitness can become a part of everyone's daily experience. We're here to make exercise easy to access – and our facility for the kids are a big part of how we achieve that.
Centre AT7 each have a fantastic crèche to help parents find time for a work out – and help kids get something out of their visit too!
Each provides a safe and child-friendly environment – but also offers children the chance to participate in a centre activity. We provide toys that stimulate the imagination and help encourage kids to develop in a fun, caring, child-friendly environment.
Children can socialise, explore, and enjoy challenges which will boost their self-confidence and parents can concentrate on keeping fit.
Please note that there are a maximum number of places available at any one time, because we impose strict staff-to-children ratios: one to three for children under two; one to four for those aged between two and three; and one to eight for those between three and five. Please come early to avoid disappointment!