Modern Apprenticeships
Earn whilst you learn!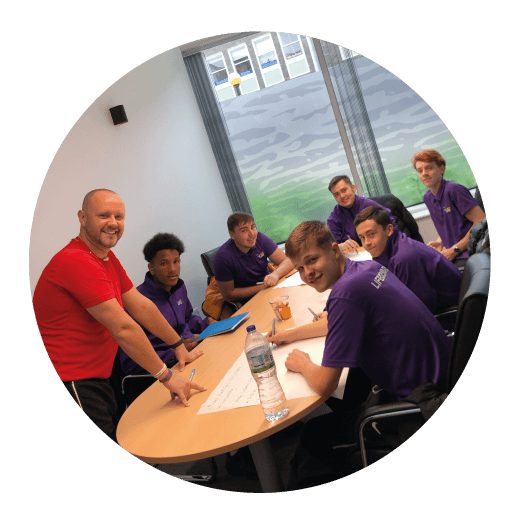 CV Life College and what we do
CV Life College along with Aspire Training delivers Level 2 apprenticeship programmes designed to introduce people into the working world of leisure. Apprenticeships Schools & Community Apprenticeships, Leisure Apprenticeships and Swimming Apprenticeships.
All our apprenticeships provide you with the opportunity to enter into a wide range of career paths and further education. This could include employment with CV Life, external companies or even going to University with the qualifications you will obtain.
CV Life's mission is to…
"Provide a wide range of sporting, recreational, educational, and social activities to under-represented and disadvantaged community groups and individuals within Coventry."

Aspire Training Solutions
Aspire engages children, young people and families in physical activity, by providing innovative delivery and training services and resources that educate and inspire.
Whether you're a parent seeking ways to help your children become more active, or a school, early years setting or another organisation looking for a provider of first-class sports coaching, mentoring or training, Aspire is always there to help. Our highly qualified and experienced team can provide the programmes and activities tailored to you exact needs.
Research shows that inactive lifestyle can seriously effect the long term health and well being or children and young people. Aspire Training Solutions helps to tackle this problem by providing innovative training programmes for early years, primary and secondary schools, companies and individuals.
We offer a wide range of qualifications, training programmes and modules that give teachers, school support staff, sport coaches, apprentices and parents the skills and confidence to engage people in physical activity successfully. Aspire Training Solutions is recognised and approved by the Association for Physical Education (afPE) Professional Development Board for assuring high quality learning, teaching and coaching for PE and school sport professionals.
For more information on the qualifications available please visit:
https://www.instituteforapprenticeships.org/apprenticeship-standard/community-sport-and-health-officer/
What qualifications will you receive:
Level 2 Leisure Team Member Apprenticeship standard

Level 2 award in pool lifeguarding

Level 2 certificate in fitness or gym instruction

Level 3 certificate in First Aid

Level 2 in teaching swimming

Level 2 award in multi-skills development in sport, mental health awareness for sport and physical activity, mental health first aid

Level 2 award in encouraging physical activity

Level 2 social skills in a digital world.
Functional skills in maths and English if needed

For more information and to enrol please contact:
Vanessa Pearson on 07800818031 or vpearson@cvlife.co.uk