About CV Life
CV Life represents the partnership working between two organisations*; Coventry Sports Foundation (CSF) and Culture Coventry Trust (CCT).
With both organisations operating as CV Life, it provides the opportunity for Coventry residents and visitors to have an improved experience of sport, culture and leisure within the city.
CV Life provides a vast leisure and cultural offer to all communities in Coventry and visitors to the city, offering everything from attractions, museums, leisure centres, educational programmes to community outreach projects.
Following a place-based approach and offering tailored alternatives encourages all residents to take part in leisure and cultural activities. CV Life's city-wide locations enable the delivery of a varied programme of activity catered to the requirements of all Coventry residents.
CV Life is ever evolving and continuously looking for new ways to encourage people to be active and engaged in ways that suit them, their interests and needs.
Our Venues
CV Life operates high-quality leisure and culture venues across Coventry.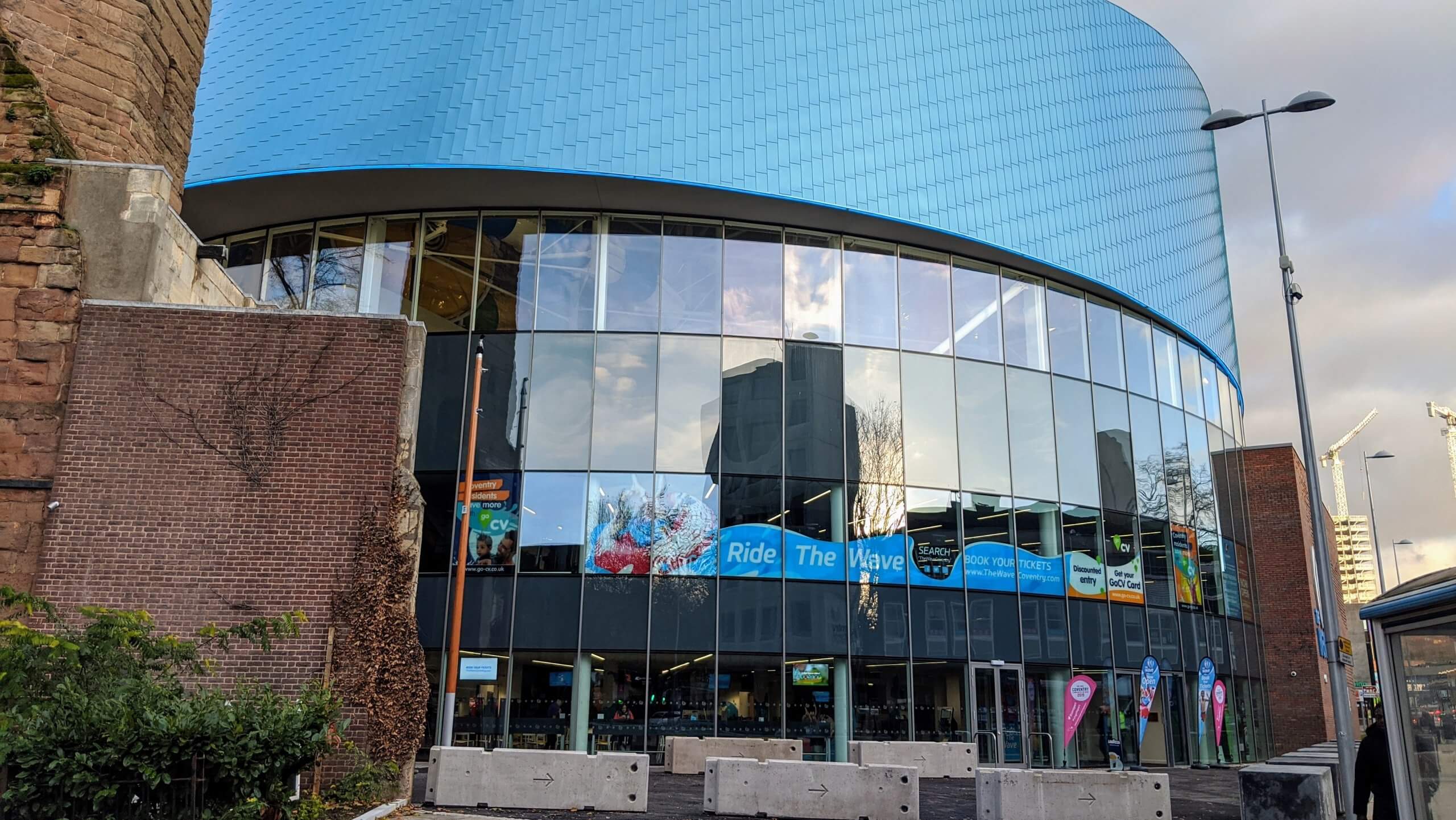 The Wave is one of the UK's newest indoor waterparks. With six high-speed slides, splash pad, wave pool and lazy river, The Wave offers something for thrill, spill and chill seekers all year round. Plus, there is a spa, fitness centre and café inside.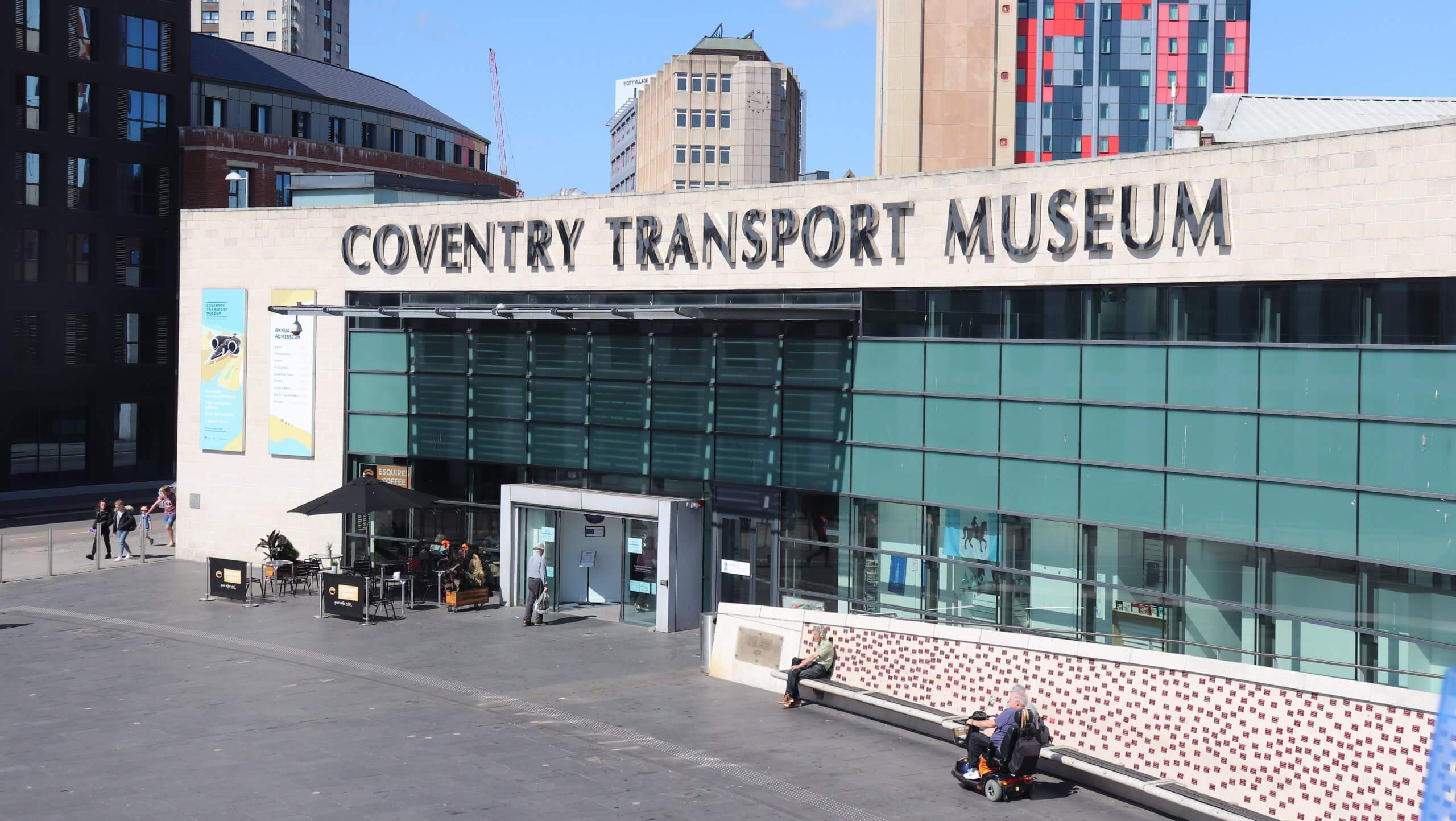 The Museum houses the largest publicly owned collection of British vehicles on the planet and tells the story of a city which changes the world through transport, along with a conferencing centre, gift shop and café.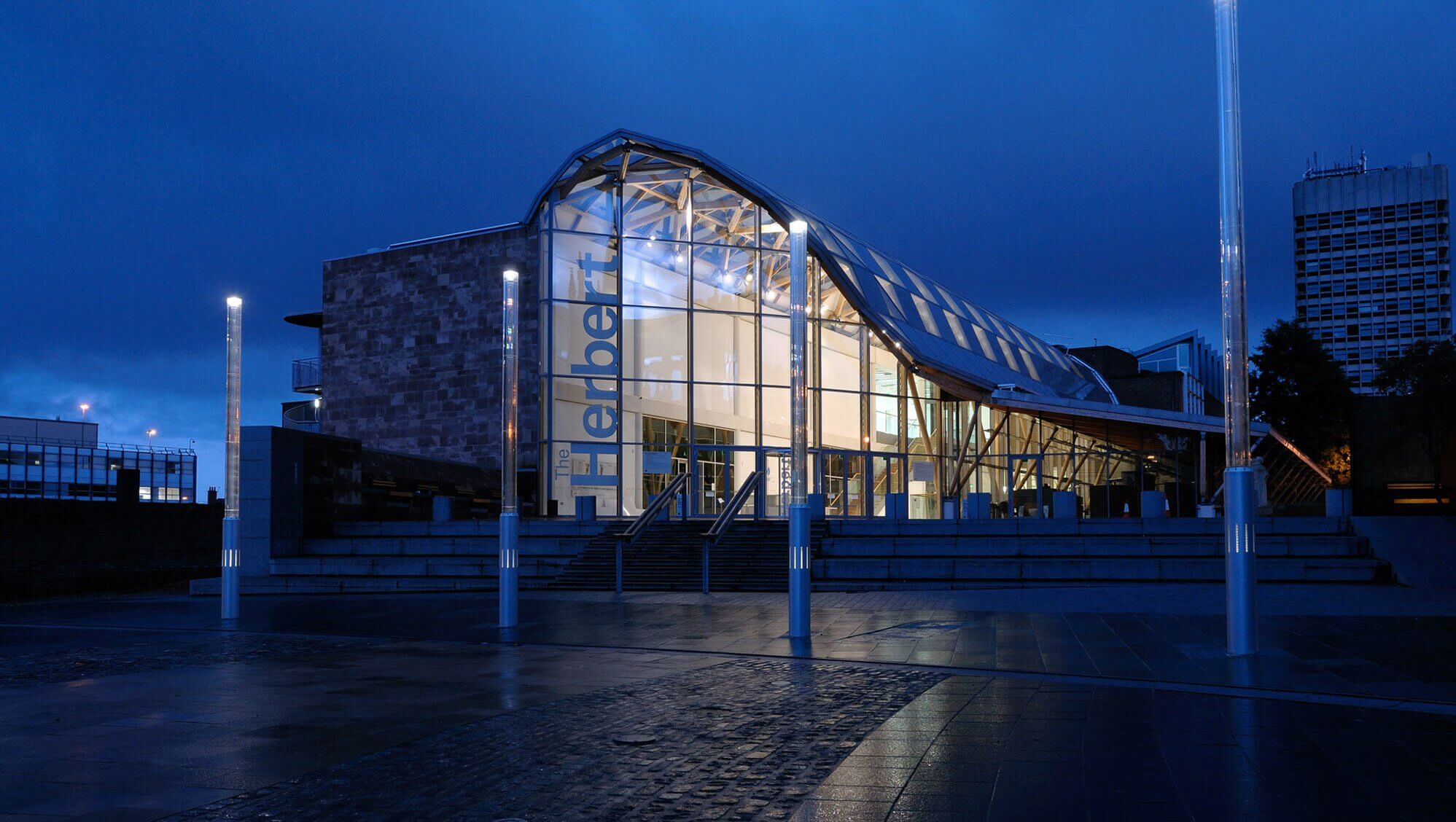 Herbert Art Gallery and Museum
The Museum is an award-winning museum and gallery located in Coventry city centre, which celebrates the city's culture, history and arts. The gallery also has a renowned exhibitions programme.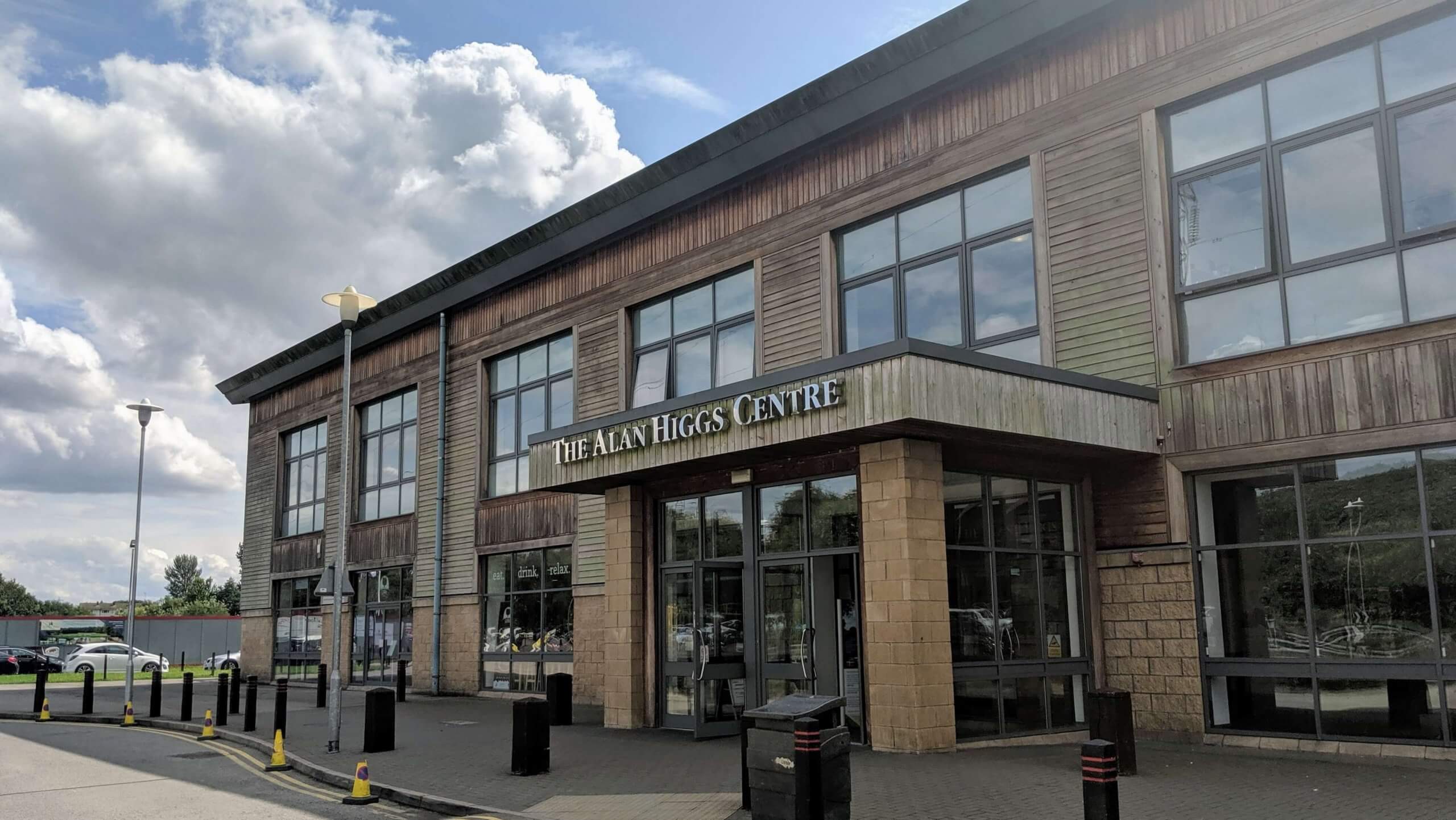 Having been a London 2012 LOCOG accredited venue, the Alan Higgs Centre is known for being a sporting village. Hosting a 50m pool, multi-use function rooms, fitness suite and studio, sports hall, indoor 3G pitch and grass pitches and Cofa's café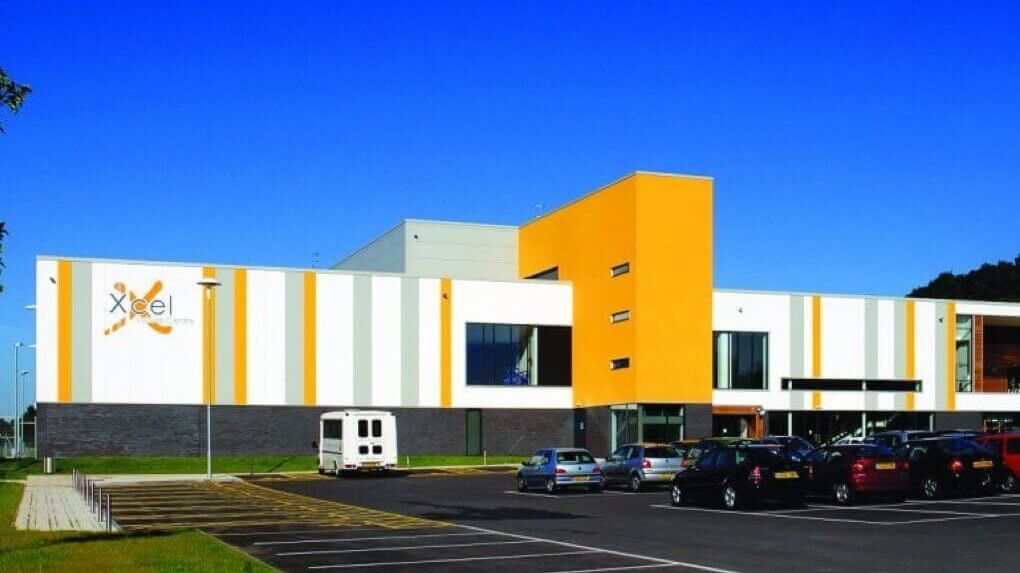 The Centre boasts a 25m swimming pool, fitness suite and studio, function rooms, grass pitches and large sports hall.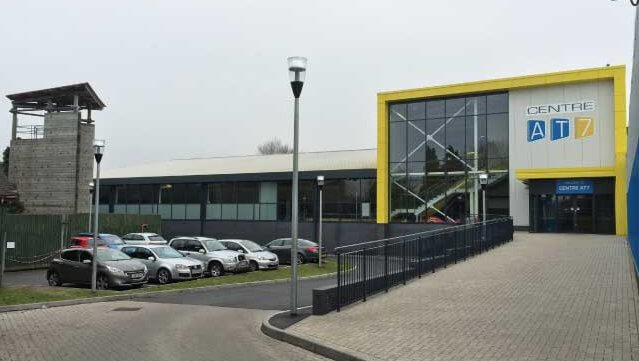 The Centre features a 25m swimming pool and splash pools, health and fitness suite and studios, along with a 6-court sports hall.
Moat House Leisure and Neighbourhood Centre
The Centre offers everything from multi-use games areas and a 3G pitch, to a sports hall, health and fitness suite and classrooms.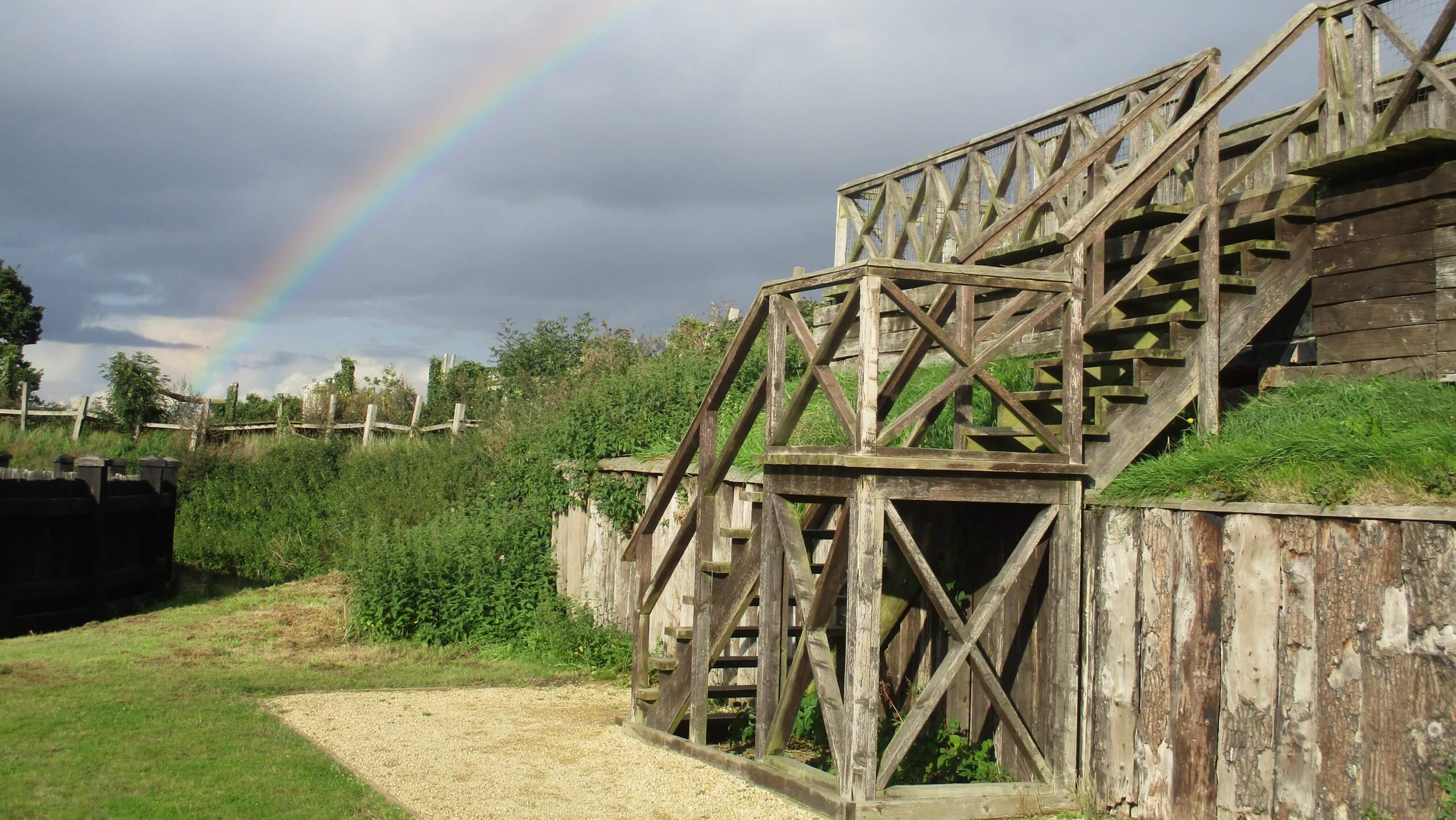 The Fort is a partially reconstructed turf and timber Roman fort dated to AD 60, with a unique 'gyrus' granary, timber gateway and fort ramparts.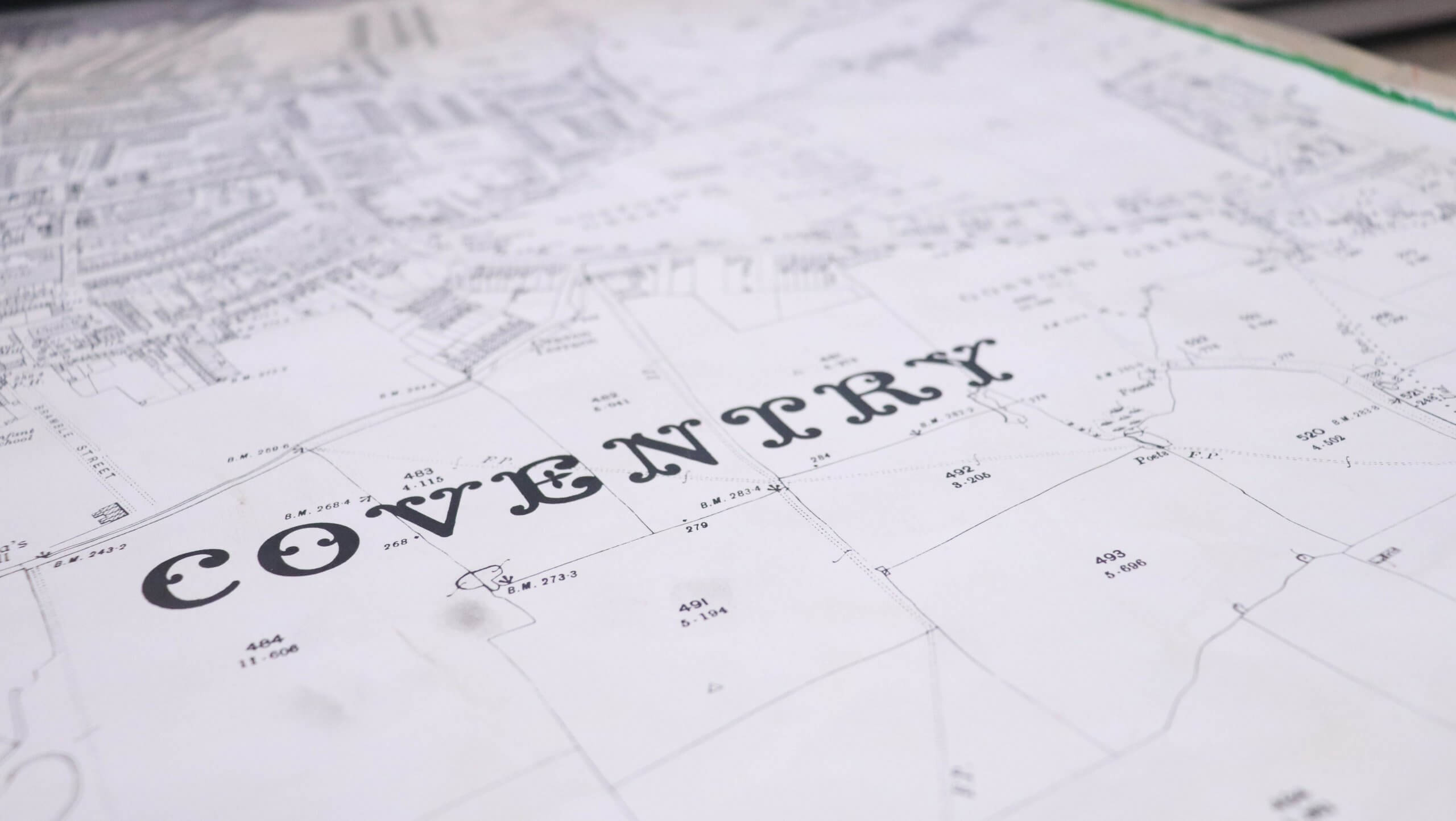 Situated within Herbert Art Gallery and Museum, Coventry Archives provides insights into the history of the city and its citizens – from medieval times to the present day.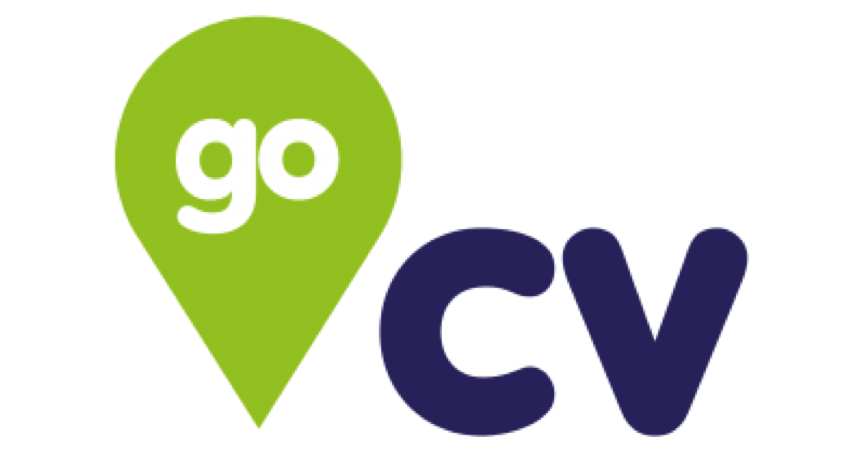 While providing leisure and cultural activity for the whole city, CV Life is also a founding member of Coventry's discount card scheme, Go CV, which provides residents with access to selected CV Life facilities at a lower rate. This includes Lifestyles fitness memberships, The Wave waterpark tickets, Coventry Transport Museum tickets and community events.
Our Journey
CV Life's venues have been operating across Coventry for more than 50 years. There is a lot to our operational and facility history.
The CV Life journey:
1960 – Herbert Art Gallery and Museum opened in Coventry city centre.
1980 – Coventry Transport Museum opened in Coventry city centre.
1987 – Centre AT7 opened in the north-east of Coventry.
2004 – The Alan Higgs Centre opened in the south-east of Coventry.
2008 – Xcel Leisure Centre opened in the south-west of Coventry.
2018 – Coventry Sports Foundation begins operating as CV Life.
2019 – The Wave opened in Coventry city centre.
2020 – The Alan Higgs Centre 50m swimming pool opened.
2021 – Coventry Sports Foundation and Culture Coventry Trust begin operating together as CV Life
2021 – Moat House Leisure and Neighbourhood Centre operates as a CV Life venue.
*Although CSF and CST are operating as CV Life, they continue to trade as two separate organisations.
CV Life – Purpose; Mission; Vision; and Values
The CV Life purpose, mission, vision and values seek to ensure that a collaboration of sectors, services and organisations have a positive impact upon the lives of communities, households and people within the city.
Purpose
Bring about meaningful and lasting quality of life improvements for the diverse communities of Coventry.

Build the confidence, health, happiness and wellbeing of individuals, increasing pride in themselves, their community and their city.
Mission
Connect with and understand people and their communities, so that facilities and services can be specifically shaped to be relevant to their needs and to enrich their lives .

Continue to challenge the accepted norms about engagement and be driven as much by the impact upon people's lives as by the numbers of people reached.

Understand complexity, to be persistent, and not be deterred or shy away from being innovative in pursuit of our goals
Vision
Serve and reflect the full diversity of Coventry's population through pioneering outreach work, imaginative programmes, high quality venues, flexible pricing, and sensitive customer service.

Make positive changes to lives, by recognising the layered and complex inequalities that persist in some of our communities, and then offering innovative and tailored approaches.

Always strive to widen the reach of our work and deepen the impact upon the lives of people and their communities.

Attract residents, and visitors from further afield in our destination venues, in ever-growing numbers, by exceeding customer expectations and by implementing measures to continually widen access.

Play a leading role in the regeneration of Coventry, increasing pride in the city amongst its people, and contributing to inward investment with consequent city-wide benefits.

To create and maintain consistency of governance, policy and business strategies across CV Life and its partner companies that deliver business efficiencies and innovative business solutions.
Values
Be relevant and appealing to all individuals across diverse communities.

Value each other and build a collective spirit and ethos.

Display a 'can do' attitude – be quick to learn, quick to act, and quick to change direction if necessary.

Empower each other – leadership and responsibility are encouraged at all levels.

Be innovative – be bold and brave, welcoming to new ideas, and risk-taking.
Our Trustees
CV Life
Dave Moorcroft (Chair)
Alan Shaw
Manny Coulon
Keith Railton
Lucy Armitage
Archna Mehta
Coventry Sports Foundation
Alan Shaw (Chair)
Dave Moorcroft
Alistair McIntosh
Bob Wildman
Charles Aylesford
Ayaz Maqsood
Jenny Horrabin
Zowie-Jade
Culture Coventry Trust
Manny Coulon (Chair)
Keith Railton
Roger Medwell
Richard Shaw
Joe Elliot
Ranjit Blythe
Dr Nor Aziz
Helen Ward
Our Directorate Team
Paul Breed – Chief Executive Officer
Jane Murphy – Corporate Director
Marguerite Nugent – Cultural Director
Steve Terblans – Finance Director
Steve Wiles – Operations Director