When we look back through our lives, for lots of us, most of it is made up of the mundane – eat, sleep, work, chores, hobbies – everyday life we don't always recall the detail of.
But this equilibrium is punctuated by core memories, both good and bad, which stitch together the fabric of our day to day lives.
The good times are what we live for, but often it is the bad times, the momentous disappointments, which truly shape the person we become.
One CV Life employee went through such a disappointment at the tender age of 18, following a journey which had taken up all his formative years.
Ryan Quinn was a talented footballer from the moment he first kicked a ball.
Aged just six, after impressing for grass roots side Mount Nod, he was called up to the Coventry City academy. This was the start of a life-long love (and sometimes hate) affair with football. He spent the next 12 years striving to set himself apart from the pack, with his sights firmly set on being a professional footballer.
It was a set a journey filled with lots of highs, including a scholarship which saw him playing against Man United U21s at Carrington, being tipped hundreds of quid by international footballers and even donning the famous Sky Blue to make some appearances for the first team during one preseason.
But ultimately it was decided by management Ryan didn't quite make the grade, and he was let go, cut adrift, left to make his own way after a culmination of 12 years graft and dedication.
"It was brutal," Ryan admitted. "As far as I was concerned, I was going to be a professional footballer. I'd come up through the system, paid my dues, a lot of dedication, very challenging mentally. Every kid in the city wants to play for Cov and I was really proud to do so.
"But only around two or three players from my cohort, out of nine or so, were offered professional contracts. Not being one of those was emotional. I won't lie, I went home and cried."
Ryan's first inkling he wasn't going to be offered a pro contract came during his second year as a scholar.
"The first year was fine. The following season, because of the difficulties of the club at the time, Coventry were playing in Northampton, and we'd also lost the Higgs at that point so the scholars were training at the Sky Blue Lodge with Stephen Pressley and the first team.
"Those preseasons with Pressley were brutal. Lots of energy, tracking, high pressing, it was really tough. But being around the first team was great because you learn a lot of values such as honesty, hard work, resilience.
"You wash the gaffers' cars, clean the players' boots. I had to clean Andy Webster's boots and sometimes Leon Clarke's. Come Christmas you'd usually get a nice tip of a few hundred quid, which was loads to us as we weren't earning much as scholars."
Floating around the first team, playing with the reserves and the U21s, one trip northwest stands out.
"I was fortunate to play Man United at Carrington once. Callum Wilson travelled and was on the bench as he'd had some injuries. He came on and scored an equaliser. I think we drew 3-3.
"It was a surreal moment to play somewhere like that and see the likes of Rio Ferdinand and Wayne Rooney pulling up in their big cars."
But experiences like this would need to be savoured, as a tough few month lay ahead.
Ryan explained: "Between the first and second year of my scholarship, being called up to train with the first team and play in preseason friendlies, you think 'I'm in with a shot here'.​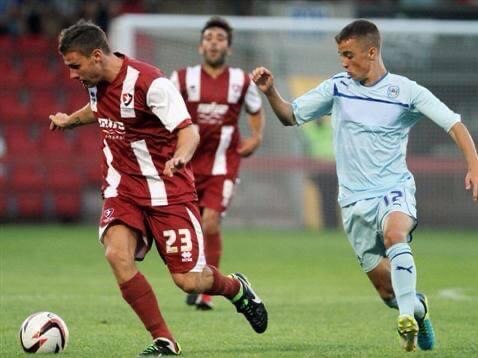 "But by Christmas others started to be called up instead of me, and you start to see what's coming – you think and hope you've done enough, but…."
But his worst fears were realised.
"They call you into a room with your parents, you have your u18s gaffer and Stephen Pressley from the first team. You know from the moment you walk in the room – 'unfortunately we're not going to be offering you a professional contract'.
"I went home and cried. It was tough, really emotional, I won't lie. You feel a bit angry, and a bit resentful. But you can't let those feelings take over as I was equally proud of the journey I had been on."
Ryan says he was offered cursory support from the club, but as he was being shown out the door, in reality the club's eye was on the conveyor belt, at the next lot of potential stars, including current England and Leicester footballer James Maddison.
His own dream of playing professional football, and all the trappings that came with it, lay in tatters.
"I don't like to dwell on it but there wasn't a lot of support from the club, I have to admit," Ryan shared. "Nowadays there is a bigger focus on mental health and a little more support for those that don't make it… there's certainly a lot more clubs can do and hopefully this continues to improve."
However, that duty of care wasn't as rigorous a decade ago. Ryan spent a few months not doing much, often spending the days in bed.
But his loved ones, friends, family and in particular his girlfriend urged him to apply to university and get his life back on track.
With a few good GCSEs under his belt and a BTEC in sport, Ryan wasn't sure if uni was even an option but still applied for several sports courses. He was accepted onto a sport management degree at Cov Uni.
He also got his boots back on joining conference team Nuneaton, who at the time were just two leagues below the Sky Blues.
"I was a bit naive. Because it was Non-League and I'd been at Cov, I thought I'd walk into the team – I was wrong," Ryan laughed.
"The league was very physical, and I've always been quite slight in build so struggled in that aspect, but there are some very good players at that level. It was proper men's football, something I hadn't been exposed to until that point.'
A move from North to South Warwickshire saw Ryan sign for Leamington, before he was loaned to Rugby Town.
"At Leamington it was a tight-knit squad, some fantastic players who had been there a long time, and the manager trusted them, so breaking in was tough," he said.
Ryan moved around a bit, taking a well-trodden path many West Midlands semi-pros take – Boro, Leamington, Rugby, Cov Sphinx, to name a few.
After a rocky start he soon earned a reputation as a solid player, and has since built a respectable semi-pro career made up of over three hundred games.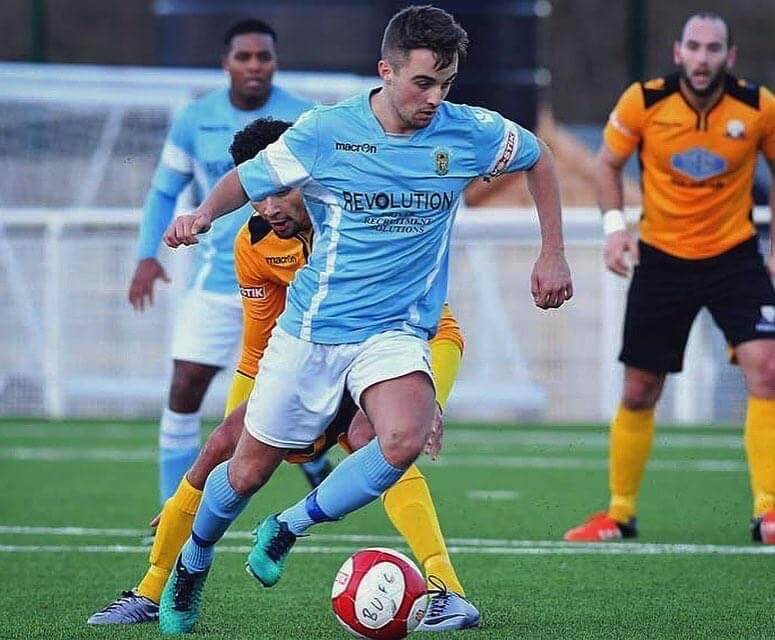 He balanced this part-time playing with his degree in sport management, as well some coaching with CV Life.
Once his bachelors was completed, Ryan really started to find his feet at CV Life, using the skills he learned gaining a first class degree in his day to day duties.
His professionalism, capability and friendly manner made him stand out, and while still in his early 20s he began landing management responsibilities, including senior sports coach and managing holiday programmes.
This coincided with his move to Atherstone Town. Ryan, now aged 27, has gone on to make almost 200 appearances for the Adders as an attacking midfielder.
With stability on the pitch, Ryan's quality has shone through elsewhere. He's gone from coaching at Xcel, to being the centre manager.
But he's earned his spurs along the way – he moved into ops and held roles at Woodlands Sport Complex and then a stint managing the already established Coventry & North Warwickshire Cricket Club.
The latter wasn't always easy, but as with most things he does, Ryan approached the role with his usual dedication and effortless ability and he was soon drafted into his current role at Xcel.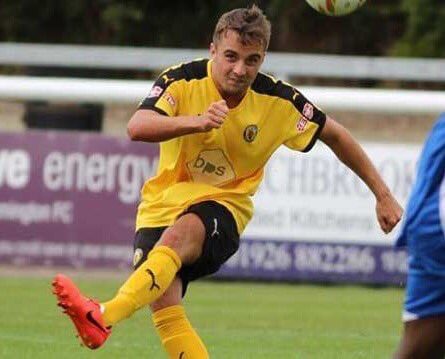 But does he ever wonder, 'what if?'. Could his life have been different? With a bit more luck could he have taken the same steps as James Maddison? Could he have been a star?
Ryan is philosophical about how it turned out though, saying: "What happened with Coventry happened, it was hard, and it was brutal but I wouldn't change it. I loved the journey and that disappointment helped make me who I am – without it I'd have been completely different.
"These things happen for a reason, so I wouldn't say I'm glad I was released from Cov, but it definitely allowed me to do other things with my life."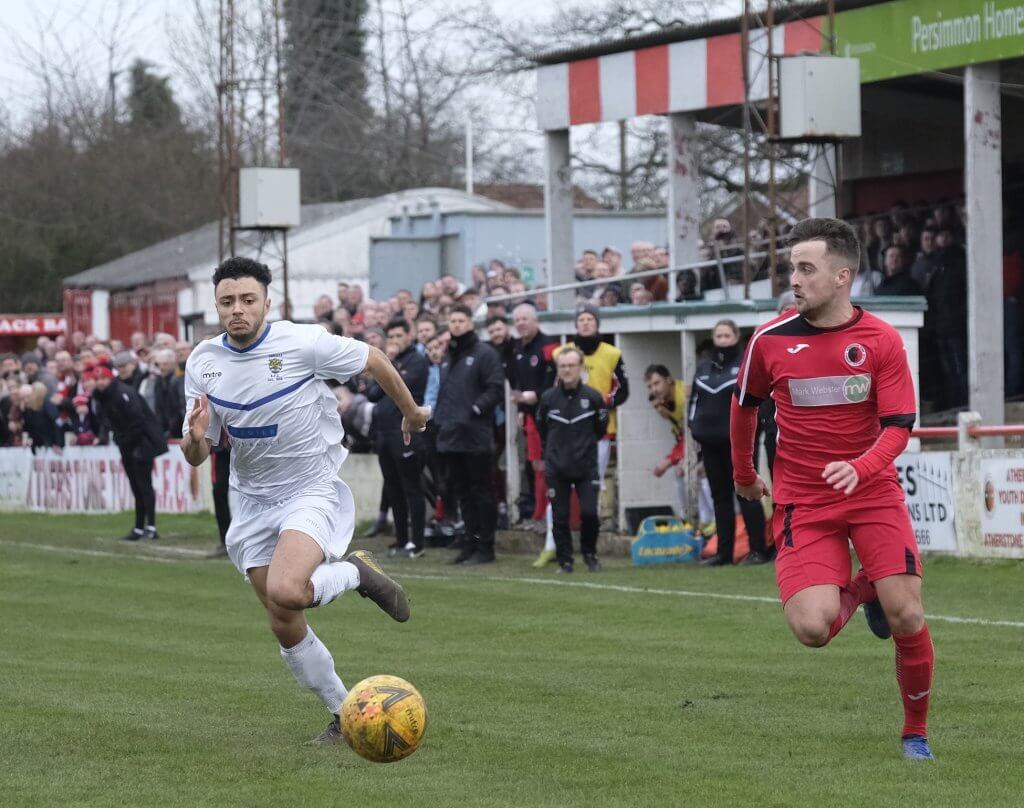 But while he's had to content himself with watching the Sky Blues from the stands, his own ability on the pitch a few rungs down the football ladder has seen him contribute to getting Atherstone to the quarter final of the FA Vase – a game they sadly lost on penalties after a 2-2 draw which saw them dominate against holders Newport Pagnell.
Away from football, Ryan is thankful for the role CV Life has played in his career.
"CV Life is full of wonderful opportunities – I've been exposed to management positions from a young age and worked under some fantastic leaders… I'm really grateful for that," he said.
"I love that I have the chance to work with a wide range of people and able to make a positive impact on a daily basis. My work and football go hand in hand, there's lots of transferable skills and I'm able to develop leadership skills both on and off the pitch."
Keep up the good work, Ryan, Coventry City's loss was obviously CV Life's gain.