Pay as you go prices for public and Lifestyles members.
Court availability and bookings
Customers can book up to 7 days in advance in centre or by calling reception. You can also play without booking if a court is free.
Equipment information
We have rackets available to hire at £1 each, we do require a £5 deposit for the rackets which is returnable afterwards. We do not hire balls out but they can be purchased for £3 each at reception.
Age: 12 years + .
Sessions.
Each session is 40 minutes long.
Monday to Friday, 9.00am – 9.40pm.
Saturday & Sunday is 9:00am – 5:20pm
Court size
The courts are a standard size for singles games, with no option to play doubles.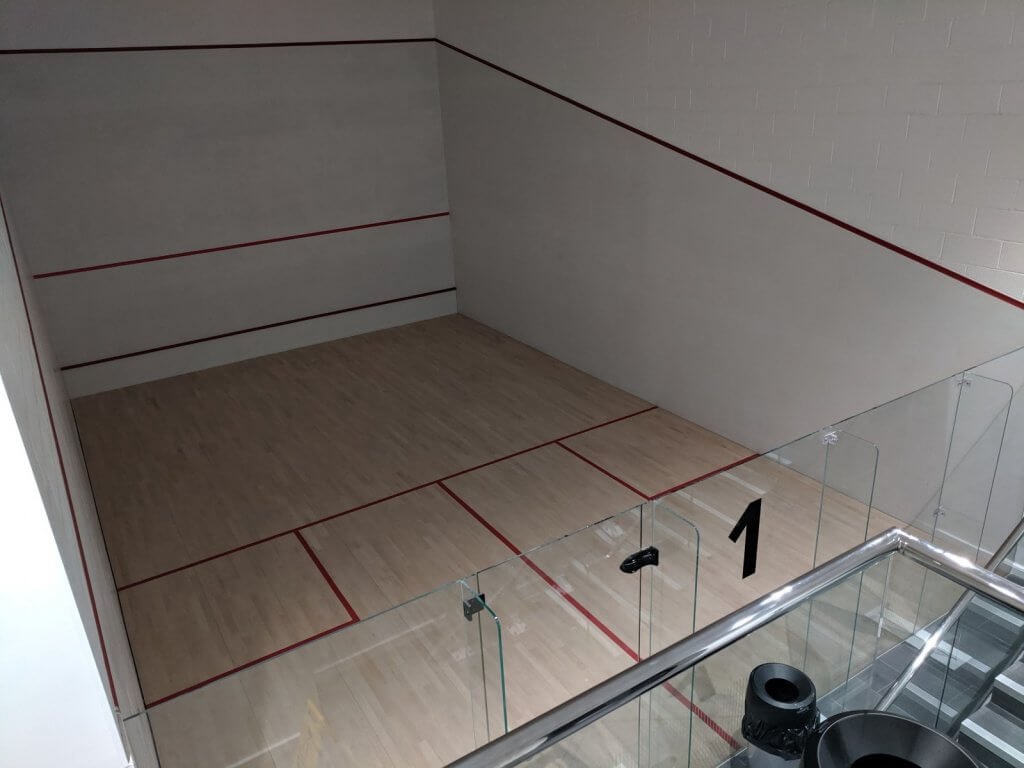 Squash Reward Card
Get your 5th session half price and your 10th session FREE. Pick up your card today when booking your session.
---
Squash Bubbles
Form a 'squash bubbles' with your group and play full-court matches, with modifications and additional hygiene measures will be required.
What is a 'squash bubble'?
Bubbles consist of a maximum of six players and players within a 'squash bubble' are permitted to play full-court matches with the following modifications:
Only two players on court at one time.
Play best of three games.
Play first to 11 points, sudden-death at 10-all.
Use 'Sides' to maintain social distancing throughout the warm-up.
During each game, when the first player reaches six points, both players should wipe away excessive sweat, and sanitise their hands and the ball. Repeat between games.
The same player to serve / touch the ball during each half of a game, and at the halfway point, switch servers.
Protective eyewear or visors are strongly recommended at all times.
Don't wipe your hands on the wall.
Players are not allowed to shout or raise their voice.
Please maintain social distancing when not on court, and continue follow our safety guidelines.
For more information on Squash Bubbles and how to book your session with us, please visit: