A new display celebrating Coventry's Jewish population through the centuries is now open at the Herbert Art Gallery & Museum.
The Coventry's Jewish Community display is the latest of a series in the museum's History Gallery Your Coventry section. This display features an array of fascinating objects which help tell the story of how Coventry's Jewish community have contributed to the life and wellbeing of the city.
The exhibition has been compiled by Coventry resident and Social Historian Mark Johnson, assisted by the Herbert's own Curator, Ali Wells.
Mark has recently written a book about the subject, entitled Hidden Histories: Coventry Jewish Watchmakers. A short film put together to celebrate migration stories, focussing on Jewish watchmakers in Coventry was created by STAMP Productions and makes up part of the exhibition.
The opening event saw leading figures from Coventry's political and religious landscape gather to mark the occasion on Thursday (October 12).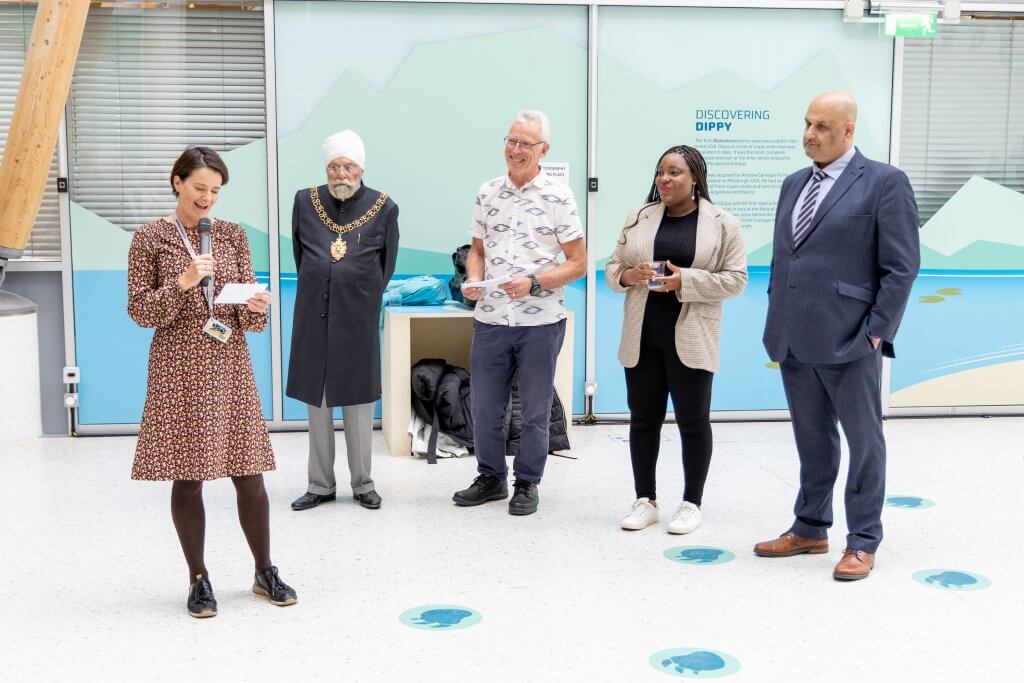 Members of the Coventry Jewish Reform Community were joined by Coventry Lord Mayor Jaswant Singh Birdi, MP for Coventry North West Taiwo Owatemi and city councillor Abdul Khan.
Mark said of the exhibition: "Coventry's small Jewish community has contributed so much to the life of the city for over 800 years. It has been very much a hidden history up until the present time, but now you can come and discover it all for yourself.
"It means so much to reveal these stories, and to share them with the wider community. Ali has done such a great job in bringing them to life. It was a special joy to share the launch with the city's other faith communities with whom we have such precious links."
Ali added: "I am delighted to launch this display about a numerically small, but significant community within the city whose members have impacted many aspects of life in the city from Mayors to founding charities for those in need. It has been a pleasure to work with Mark to choose objects that represent Jewish life as well as history in the city."
A complementary display is also open in Coventry Archives, please check the website for the Archives opening hours.