It was a unique event at the Alan Higgs Centre this week as a Coventry City legend took their place as guest of honour at a special one off event: Sporting Memories presents an evening with Steve Ogrizovic.
Affectionately known as Oggy, the former shot stopper was warmly received by the forty people who'd booked in for the event, which included a slap up sit down meal.
With usual MC Dave Moorcroft otherwise engaged, Stu Davoile stepped in on hosting duties, expertly guiding Oggy through the event, which took in the big man's childhood, police, cricket and football career, and of course a certain FA Cup winning season which turned the whole country, except one half of North London, Sky Blue.
An enthralling evening saw Oggy recall not just his career highlights, but fascinating insights into his early life, including an emotional moment where he told of his Serbian father literally fleeing Nazi bullets and spending two years living in the forests of Croatia to escape persecution.
Ogrizovic Sr. eventually chose to come to England and be a miner in Mansfield, rather than an invitation to go and be a farmer in Australia, a decision which arguably changed the history of football in Coventry.
Oggy told of his early years playing football all year round, until summer came when he put his ball away and took out his cricket bat. His hopes of becoming a pro footballer hit a snag when local teams including Mansfield, Notts County and Sheffield United all turned him down as ironically they considered him too tall to be an effective keeper.
So he joined the police force, and due to his size he was thrown in at the deep end, kicking drunks out of the pubs of Nottingham at closing time.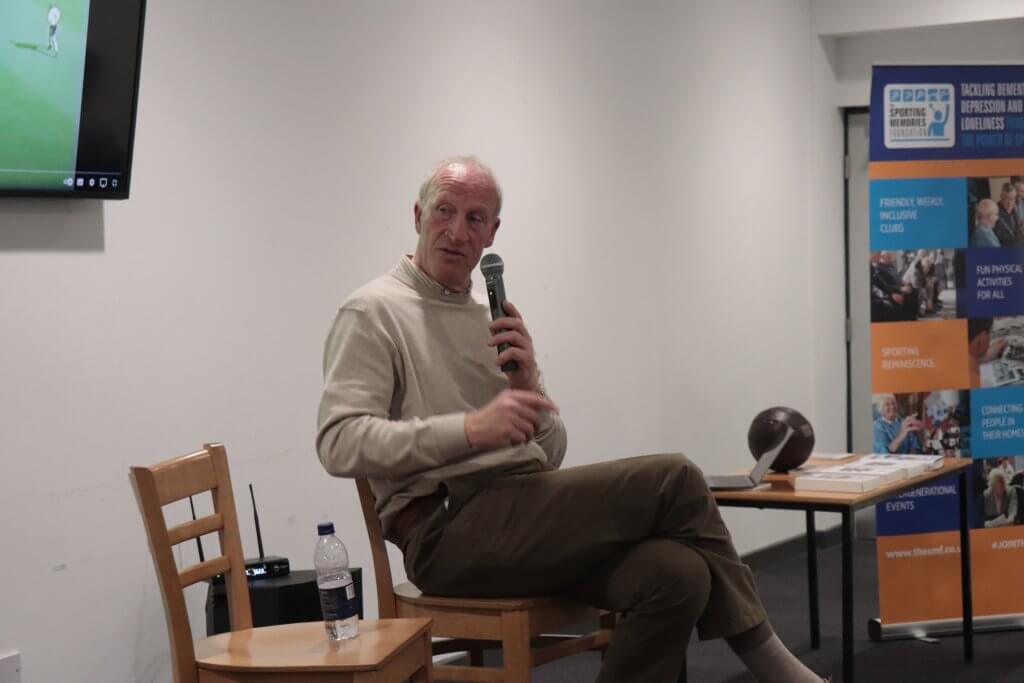 Playing grassroots football he was scouted by Chesterfield, and he left his job as a police officer to earn less money playing in the bottom tier of the football league. Impressing with his form, he was soon signed to be backup to Ray Clemence at Liverpool, winning two European Cup medals while sitting on the bench.
After four years, he moved to Shrewsbury in order to get more experience, before Coventry City came knocking in 1984. And the rest, as they say, is history. He would spend the next 35 years at the club, becoming record appearance holder along the way, as well as proving vital to the club's successful FA Cup run in 1987.
He helped the Sky Blues avoid relegation on numerous occasions, before hanging up his gloves in 2000 – the club would be relegated from the Premier League the next season.
He then held numerous roles in a coaching capacity, before retiring in 2019.
"The word legend is thrown around a lot," said the event's host Stu Davoil, "but Steve Ogrizovic is the true meaning of the word. Distinguished career, record appearance holder, cup winning trophies – honestly, it was an absolute pleasure to interview someone who has had such a huge impact on the game."
One attendee said after the event: "It was wonderful to sit and listen to such an icon of our club discuss his career with such warmth and wit.
"I'd not heard of Sporting Memories until I saw the advert for this, but I'll certainly be coming along to the next one."