In honour of our current exhibition, 'Grown Up in Britain – 100 Years of Teenage Kicks', Coventry Archives are shedding light on another area of youth culture. From the 1930s onwards, youth clubs and organisations in the city gave teenagers a place to make friends, let off steam and learn new skills. Our collections, which include the British Newspaper Archive and pamphlet collection, document the rise and fall of youth clubs – from bustling to boarded up.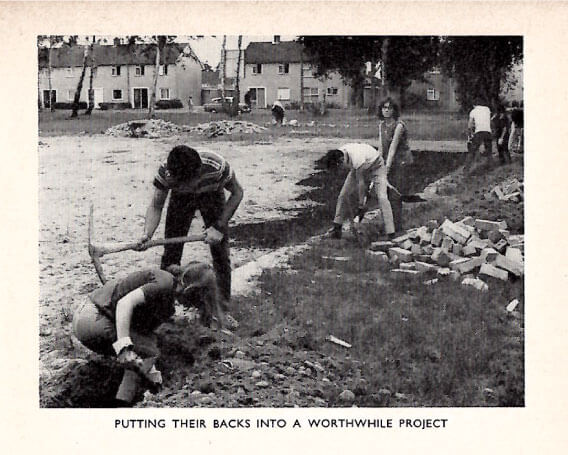 Grown Up in Britain, curated by the Museum of Youth Culture, looks at a century of 'Teenage Kicks' from the 1920s up to present day. For this blog post we've decided to focus on the 70s and 80s – the heyday for Coventry youth clubs. This research is taken from newspaper articles, pamphlets and images – all available to view for free in the Reading Room of Coventry Archives.
According to the Working Party's Review of Youth Community Services, an estimated 50% of young people were involved in some kind of community or cultural organisation in 1972. These clubs worked to 'guide young people to citizenship, to develop individual character and to promote discipline and self-control'. And none of this came at the expense of having a good time – as the report noted that 'refreshments, discotheque, dance and social areas are essential'.
While many joined at primary school age, youth clubs could also help young people at transitional times in their lives. The Coventry Youth Committee wrote in 1968 that 'school leavers should find it helps them through that difficult period of adjustment they sometimes experience'. Generally, the services were designed to give all young people the opportunity to become 'healthy, happy and useful citizens'.
One key example was the Coventry Boys Club, with a unique history and programme. It was formed in the 1930s but forced to close in November 1940 after the premises were damaged during the Blitz. It then reopened in 1950 on Whitefriars' Lane, and by the 1980s was offering a range of sports including football, judo, canoeing and basketball. Its quirky slogan asserted its distinct appeal: 'We Know We Are The Best; We Believe We Are The Cheapest'.
Another club was Jubilee Crescent Youth, based in Radford, with a particular focus on community outreach. The club wrote to the Coventry Evening Telegraph in March 1973 to state that children with 'nowhere to go' will be 'welcome at Jubilee Crescent Youth Club, where we can offer a lot of facilities and activities'. Over Christmas of 1970, the club formed a choir to entertain patients at local hospitals, covering six institutions during the festive period.
Even while certain clubs thrived, others began to suffer in the 70s due to lack of funds. In 1973, the Corley Youth Club was forced to close due to rising rent prices, despite parents fighting to save the club. Other communities were not so spirited, and in 1976 another club reported to the Coventry Evening Telegraph that their closure was 'mainly due to the apathy of members' parents'. This article noted that with the clubs closed, 'poor bus services and lack of amusements contributed to the increase of vandalism'.
The clubs that did remain open faced difficulties with facilities and staff numbers. The Working Party Review reported in 1972 that few clubs have their own designated venue, and churches or schools may restrict space and activities. There were calls for 'more facilities and more sharing of existing facilities'.
Backlash to youth club closure took to the streets, whether through young people marching to save their clubs, or petty crime increasing. While some clubs struggled into the twenty-first century, austerity cuts brought new difficulties, and as our Grown Up in Britain Exhibition attests, '763 youth clubs have closed since 2012, and their loss is felt across the country'. The desire to get young people "off the streets" persists today, but without safe, free places to relax and socialise, this seems a fruitless task.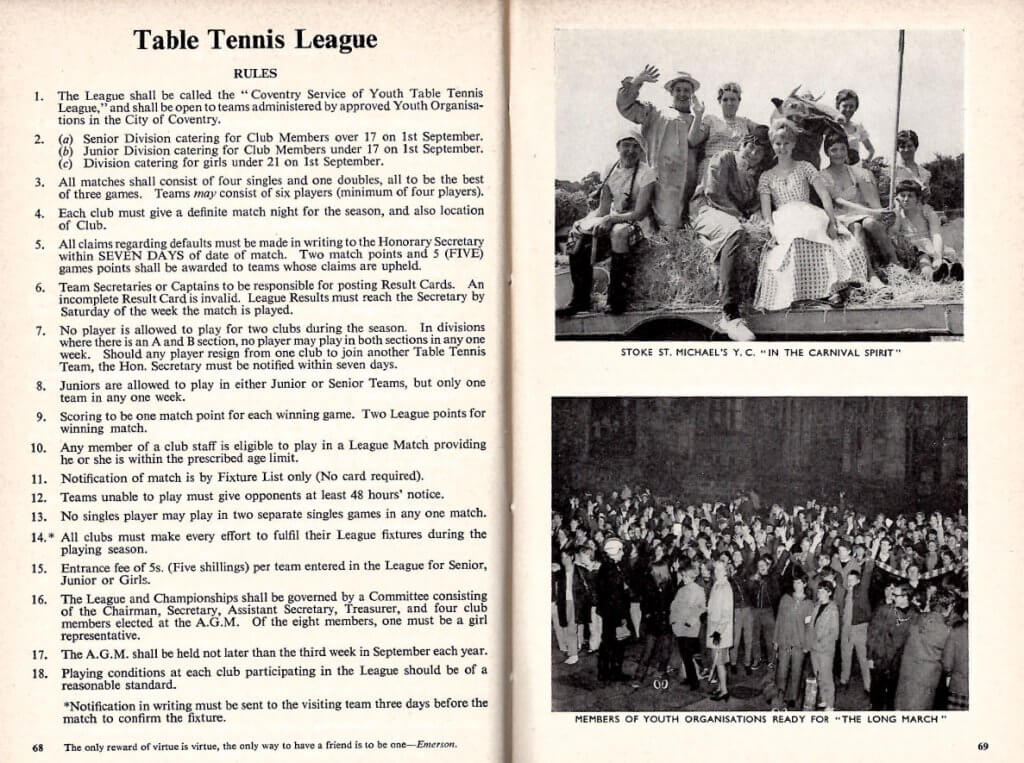 How can we provide spaces for young people to express themselves and nurture their talents? Gain inspiration from youth clubs of the past through exploring our archives, particularly our pamphlet collection – which contains flyers for various clubs, reports and surveys. Our newspaper collection documents public reaction to club closure, available to view on microfilm or through our digital subscription to the British Newspaper Archive. Also, Coventry Digital contains thousands of brilliant images of youth culture, from protests to prizegivings.
The Grown Up in Britain Exhibition is free to visit in the Herbert Museum & Art Gallery until 12 February 2023. Coventry Archives is located inside the museum, open Wednesday – Friday 10:30 – 3:30 pm, and alternate Saturdays.