A Coventry venue is now the first art gallery in the country to be home to a vending machine which supplies artwork and materials.
As part of the Work on Walls exhibition, Herbert Art Gallery & Museum has installed a repurposed vending machine full of work by local artists, as well as art kits, equipment and games.
Some items are free, while others are costed but affordable, with revenue taken from the machine going back into supporting the local art scene.
The vending machine is the brainchild of Birmingham-based artist Clara Stromeyer. She came up with the concept of an arts vending machine at the start of 2020 with the dream of getting the idea in with art galleries across the country.
But just as she started getting traction, the Covid-19 pandemic brought the idea to a grinding halt.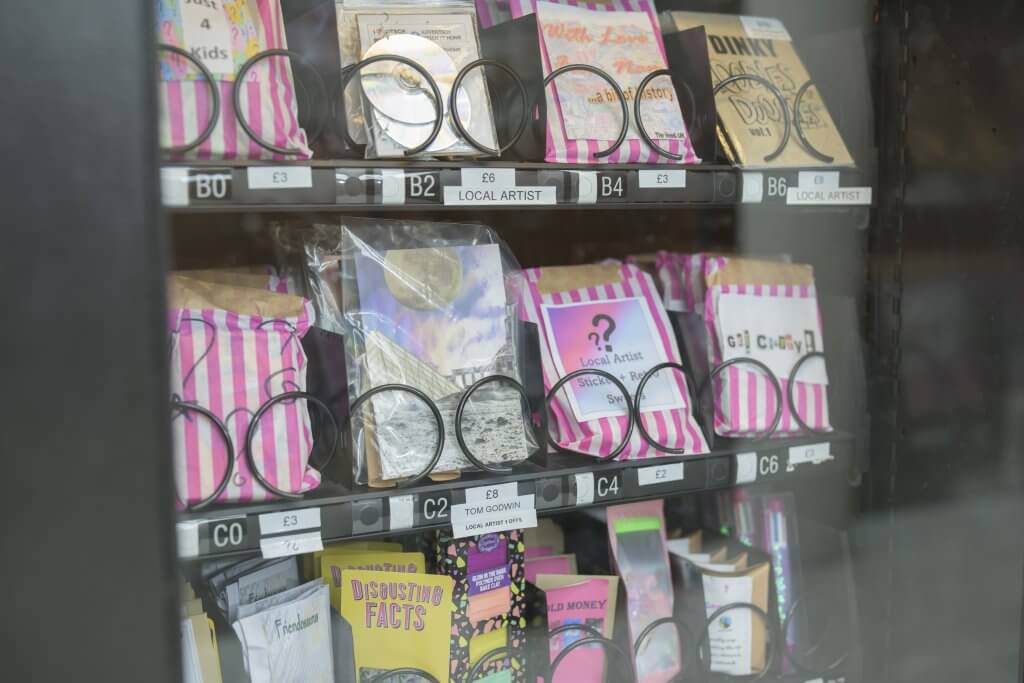 Undeterred, during the first national lockdown, she filled a spare machine from one of her existing businesses with arts and crafts equipment.
Thinking it would be a nice distraction for families on her street, she shared it on her neighbourhood Facebook group.
Within a few days, Clara and her vending machine had gone viral, people were queueing up out of the street, and she was fielding questions in the press.
That very first machine which went viral now sits on the first floor of the Herbert Art Gallery, just as Clara envisaged over three years ago.
"All I was doing with my children during lockdown was crafts but so many places were closed it could be hard getting equipment," Clara explained.
"I was volunteering at the time and delivering crafts to people and I had this vending machine in my garage ready to go. So it was a real lightbulb moment; 'why don't I fill the machine with crafts and put it in my drive?'
"Within a couple of days it had exploded online and hundreds of people were coming every day. Then it was in the media, including on TV.
"Soon people were making donations to keep it going – so many people got behind the idea, it really seemed to capture people's imaginations."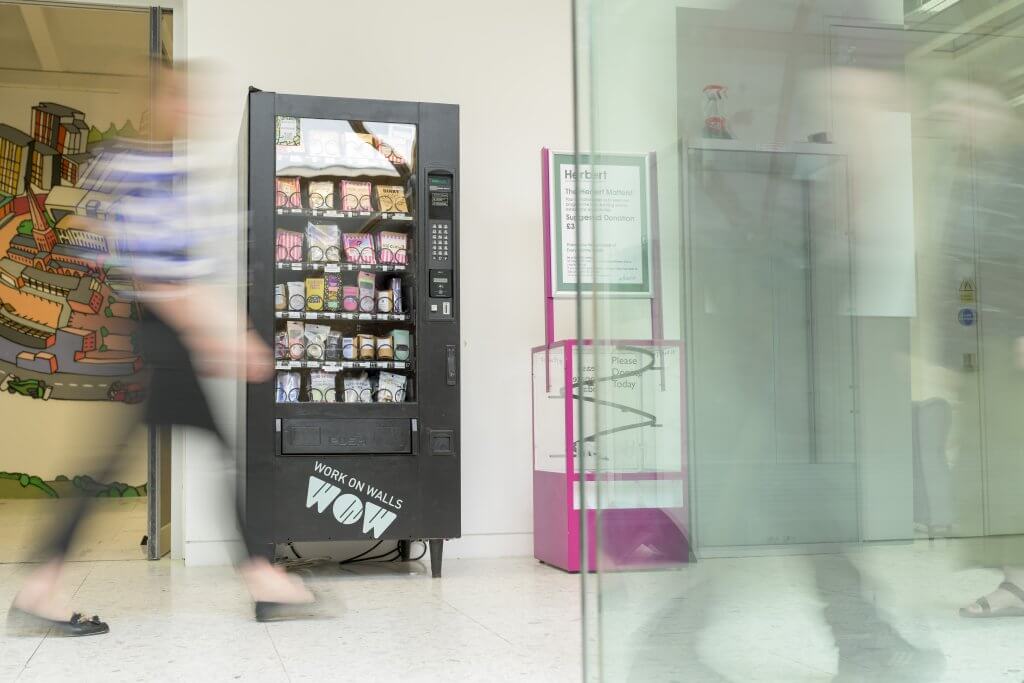 Though thrilled with how it was going at home, Clara had her sights on the original goal.
She said: "I still had my initial plan of getting this idea into an actual art gallery, and luckily the Herbert got in touch and here we are.
"This machine is the very same one that was on my drive so it has a nice poetic circulatory to it.
"It's the first art vending machine in an art gallery in the country – who knows, maybe even the world?
"The local artists' items are flying out the fastest. I love bringing people together and supporting local communities so the fact that the machine is helping in that way is incredible.
"Any artist can take part, no matter how established, so it also gives artists the chance to exhibit their work in an actual gallery, as well as make a small, passive income.
"It's had a huge response from local artists which is fantastic and it's a real pleasure knowing something I've created is having such an impact.
"My kids love it too, they think it's amazing – they've been part of the journey and come with me to help me stock machines, so it's a bit of a family venture too!"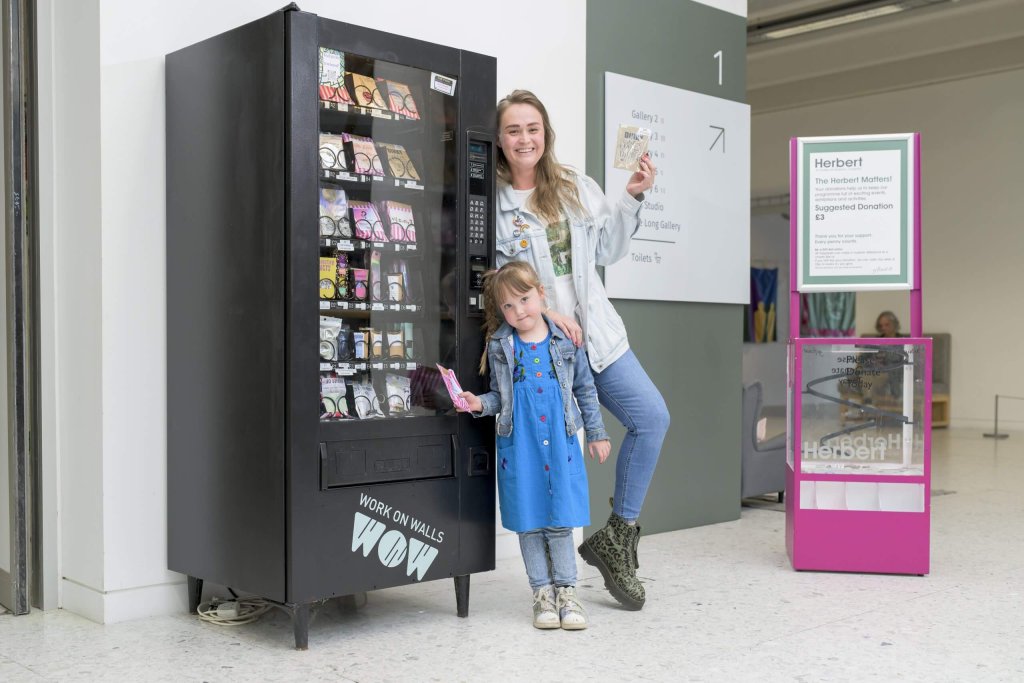 Clara also has machines across the West Midlands shopping centres and venues, including in Wolverhampton and Digbeth – find out more about her work, including how you can be involved, here.
Kirstie Lewis is Events Curator at the Herbert – she is responsible for bringing the machine to the gallery.
Kirstie said: "The concept of the machine is so original and unique but the idea behind it – making art accessible while supporting the local art community – is really in line with our values.
"So I'm thrilled Clara agreed to let the Herbert be the first gallery to have an arts vending machine. It is already proving very popular and requires restocking on a regular basis."