Anyone who has visited Moat House Community and Leisure Centre on a regular basis in the last year will likely be on a first name basis with Verinder.
Welcoming everyone with a huge smile and bundles of enthusiasm, Verinder has become a massively popular member of staff and the wider community at Moat House.
Due to a mixture of lockdown and his health (Verinder has cerebral palsy) it's been a challenge finding and holding down a full time job for the 23-year-old.
After leaving college, an internship at the hospital was brought to a premature end due to Covid. Next came a Kick Start scheme which was a role with Severn Trent. However, due to a lack of space in the department, Verinder was let go once again.
"I had started to get a bit downhearted," Verinder admits. "I was starting to think 'will my luck ever change?'"
So he bided his time and waited for the right opportunity. Luckily for CV Life he came to interview for a reception role at Moat House.
"Finally my luck did change when I found this place," he said: "The interview was actually quite fun. James, who was manager then, asked a bunch of questions and I just answered them really honestly, told him what I can and can't do.
"It must have worked because he hired me!"
Both the company and Verinder haven't looked back.
"I love working here," Verinder shared. "My colleagues are all so friendly and supportive. Sometimes I feel guilty as I occasionally need a bit of extra help but everyone always tells me not to worry.
"I also love interacting with customers, speaking to them and finding out about their lives, what they do and where they go on holiday.
"I don't always get the chance to get out so this is a good outlet for me to meet people."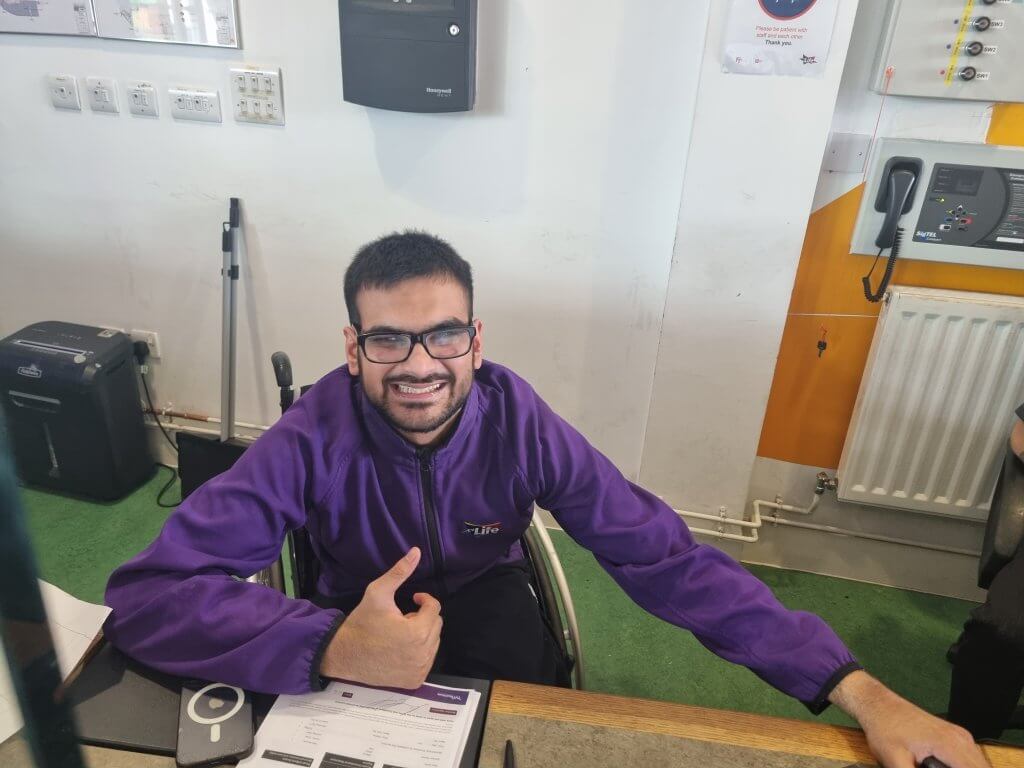 Speaking to Verinder you can see why he is popular. He endearingly ends sentences with 'my friend' and seems to be constantly smiling.
He has a sharp and mischievous sense of humour so when you speak to him you can't help but laugh along too. An avid Liverpool FC fan and season ticket holder he sums up their disappointing 2022/23 campaign by saying: "With our midfield last season, I could have done a better job – and my legs don't work!"
When I asked him what he likes most about his job, he joked: "The commission I get off membership sales!"
This sense of humour and natural inquisitiveness makes it easy for Verinder to build rapport with customers who feel welcom and important simply by the way he makes them feel by going that extra mile.
Kayne Mann, site manager at Moat House, said: "Verinder is a dream to work with. He always tries his hardest, he gets on with everyone, and the customers love him.
"He's chatty and friendly, and he always remembers people's names – that goes a long way.
"We're thrilled Verinder ended up here at Moat House. He's a valued and important member of the team and I hope he continues to shine in the way he has been since he started over a year ago."
Well done Verinder, keep up the amazing work!