Meet Betty… One of our most inspiring Lifestyles members. Betty has been a member since 1998, attending various Lifestyles facilities. Her favourite sites are The Wave and Centre AT7.
At the age of 91, Betty is still enjoying classes on a weekly basis. She attends Spin, Hydrorider, Yoga and trains with instructors Alvaro, Bev, Sam and Roxana.
Her favourite class is Hydrorider with Sam.
"I love the energy of the class and it's such a friendly environment. Spin with Bev is a great laugh too and she is a great instructor."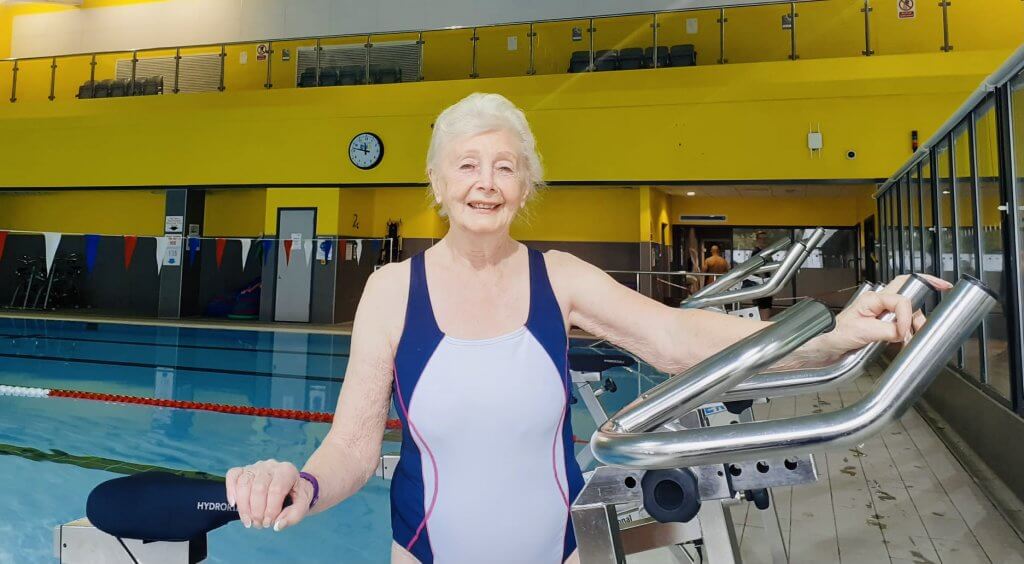 Betty is proof that age is just a number and that you can work on and improve fitness levels at all stages in life and still enjoy it.
Attending four classes and one gym session with a friend each week, she has fantastic fitness levels and is a true inspiration to people of any age wanting to kickstart their fitness journey… She of course fits in a coffee and catch-up with her friend after too!
Betty told us that exercise physically keeps her moving and in shape, but she also loves the social element of exercise with Lifestyles.
"Being 91, I encourage everyone to get out and keep moving. I absolutely recommend becoming a Lifestyles member to anyone."
More information on Lifestyles and classes can be found online.