Young swimmer, Charly, who has Downs Syndrome, has been making waves at CV Life as she hits milestones and personal bests in the water.
Charly, 12, has been swimming since she was a baby and continues to make progress after being told she may never have the ability to swim properly.
Charly has surpassed all expectations and continues to break her own records.
Born with a hole in her heart, she was extremely unwell from birth. Charly has now built up her strength and uses swimming to continue to improve both her physical and mental wellbeing. 
Lydia, Charly's Mum, said: "We have always been parents that will never stop our girls from trying out things they wanted to get involved in. Charly used to watch her older sister swim each week and she so desperately wanted to try it too. So, after attending a couple of different swim schools, we have now found Aquarius Swim School where Charly attends the Xcel Leisure Centre, weekly.
"The staff are so great with Charly and treat her like the other students. Now swimming with teacher Ravi, she is progressing more than ever. He treats her the same as the rest of the children in her class which she likes. It's so important that as a young person with Downs Syndrome, that she understands water safety and how to look after herself in the water. By attending Ravi's classes, we have managed to find a way to succeed in that.
"Charly is a very determined young lady, and she is doing absolutely brilliantly. We are so proud of her and can't wait to see her make new records for herself."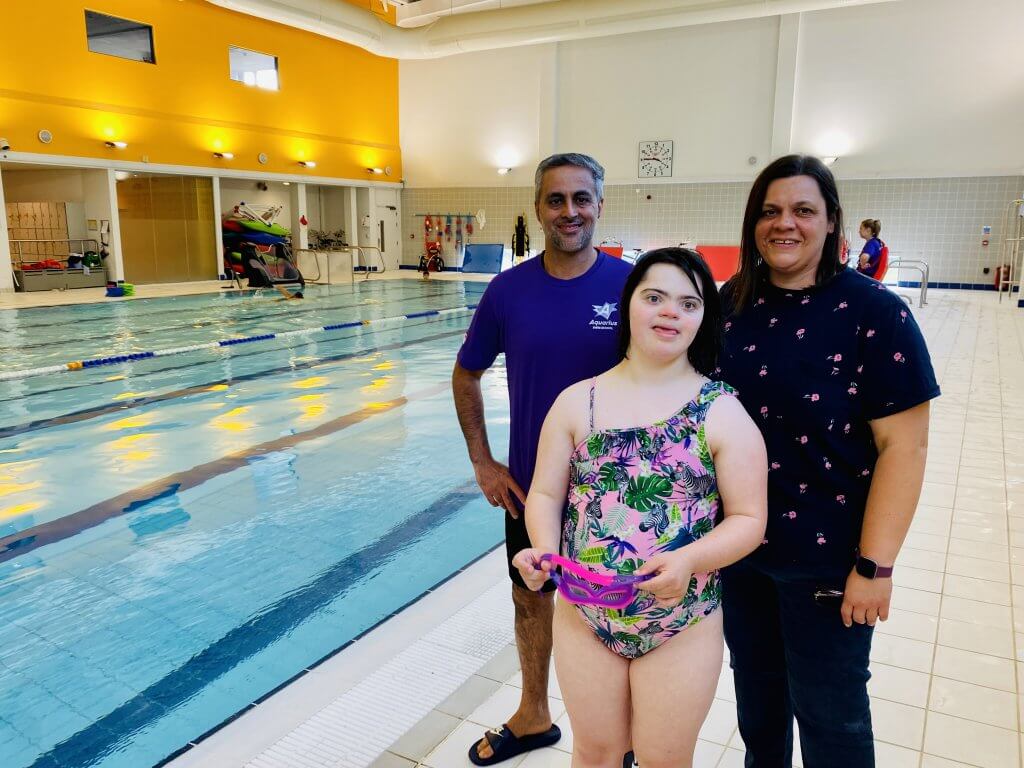 Ravi Nakra, Aquarius Swim School Teacher, added: "I am always surprised by how much energy and confidence Charly oozes. I love teaching her here at Aquarius Swim School and she never fails to brighten the classes.
"Here at CV Life and Aquarius, we give all of our students the same respect and challenge them all with their abilities in mind. Just like we see with Charly, progress is always the outcome and it's so rewarding to see. Alongside this, Charly's disability is taken very seriously, and we understand that she needs additional support to maintain her progress.
"We welcome children and adults of all abilities to try out our swim school. We will always go out of our way to make everyone feel comfortable and get the best out of them."
Lydia would recommend swimming to children of all abilities and states it can be done relatively cheaply. Aquarius Swim Schools prices and times can be found on the CV Life website.
There are many benefits of being an Aquarius member, including free entry to The Wave waterpark.
More information on Aquarius Swim School can be found on the Aquarius pages online.
Learn more about Downs Syndrome Awareness Month.